People always come up to me wanting to shake hands and I never know where that hand has been.  I say let's copy the wonderful Japanese custom of bowing. It's respectful and it's sanitary. What more could you want in a greeting?
– Donald Trump
Greetings: Malay to Malay/Muslim
Usually Malays will greet other Malays by giving a 'salam' wish, i.e., "Assalam mualaikum" which means "Peace be upon you".  The other recipient will automatically reply "Waalaikummusalam" which translate into "May be peace be upon you too".  This is traditionally an Arabic/Islamic culture.
Note that the same greeting is also wish at before departing.
Malay to Others (Vice Versa)
Malays will greet other persons subject to the time of the day, i.e.
"Selamat Datang" for Welcome,
"Selamat pagi"  for Good Morning,
"Selamat TengahHari"  for Good Afternoon,
"Selamat Petang" for Good Evening,
"Selamat Malam" for Good Night or Good Bye,
"Selamat Jalan" for Good Bye,
Malays' Handshake
General
The Malays' handshake is known as a 'salam', a touching of palms. Both hands are extended to sandwich the recipient's right hand.  Malay handshakes are usually light and loose without a grasp and involve only slight touching of the hands. Avoid strong, firm handshakes, even between men. Westerner's businesslike handshake  is  firmer and harder.
The typical Malay handshake is followed by placing either the right hand or both hands over the heart. The hands are then retracted bringing the right hand or both  to touch his or her own chest for few seconds to mean, ' I greet you from my heart'.  This gesture completes the body movement signifying a receipt of thanks and acceptance.  It is appropriate to follow suit.

Older People
Greeting older people is  the proper, most respectful, Malay way of social interaction .  As a general rule in social settings, when greeting those who are much older, it is extremely polite to take the proffered hand and, while bowing from the waist to the person, touch your own forehead/nose tip to the back of their hand.  This is considred the Tier 1 handshake, i.e. the ultimate handshake.  All four palms and twenty fingers take part in this Tier 1 Salam.  Your right palm meet the other person's right palm.  Your left palm is placed behind the left hand of the person.  And the other person left hand is placed behind your right hand.
It is best to watch the interaction of those you are among, who are of similar age to you, and follow suit as they greet others! You will be greeted this way by young children.
Hand shake with the Opposite Sex
Shaking hands is normal between members of the same sex. However, if introduced to a woman, wait for her to extend her hand before shaking. If she does not extend her hand, a smile and a nod will be the gesture you should use to greet her. A handshake is ONLY to be reciprocated IF the lady offers her hand first.
The traditional Malay style handshake during Hari Raya.
Take Notes
For unnecessarily choose not to shake hands or refusing a handshake in the Malay society is  tantamount to being rude and disrespect.
Holding hands – Holding hands is not a normal practice between members of the opposite sex. However, hand holding among the same sex, especially females, is a common practice but not between males gender.
Pockets – Keep your hands out of your pockets when in public.
Amkibo _ A younger person when in conversation with older folks shall not place their hands 'Amkibo' because it is a sign of disrespect in Malay culture.
Related
The practice of kissing the handshake is considered one of the important activities during Hari Raya (Eid Mubarak), as a symbol of respect to the elderly and as gesture of seeking forgiveness from the elderly.
Wife kissing the hand of her husband at "akad nikah"
Kissing the hand of a newly wed husband by the wife is also a symbol of submersiveness and a symbol of  respect to the husband during  the 'akad nikah' function called "membatalkan air sembahyang".
Malays also kiss the hands of Malay royalties when met.
However, nowdays most Malays have adopted either the Arab/Muslim practice of body greetings or just simply the more Western's style business handshake.
The Arab style of greeting/hugging: To the right, then left and then right again.
The western style handshake
Taboo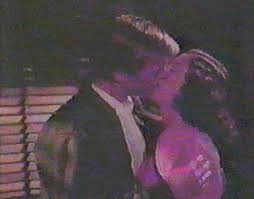 This act may offend Malays
Do not ever 'french kiss' or hugs (between male and female) in public or infront of your Malay viewers.
Interesting Article
………

I think that the only thing better than a good handshake is no handshake at all. I've long said that handshakes are a bad idea because of all the germs people spread when they shake hands.
People always come up to me wanting to shake hands and I never know where that hand has been.  I say let's copy the wonderful Japanese custom of bowing. It's respectful and it's sanitary. What more could you want in a greeting?
Excerpt from The Importance of Handshake – Donald Trump
Here are the selected replies
Posted by shahrul on 07/15/2008 10:55 PM
Posted by member1814021 on 07/13/2008 1:54 AM
Posted by Peacebuy
Filed under: Customs & Etiquette, malay greetings, salam